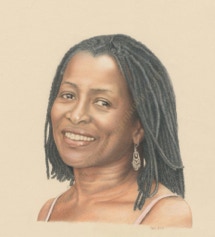 Avis is drawn in Derwent Drawing Pencils on Canson Mi-Teintes paper.
Avis is a friend of mine from when I lived in London and I painted a portrait of her when she was 40. When she reached her 60th birthday she got in touch to commission me to do another portrait.
She looks very little changed!